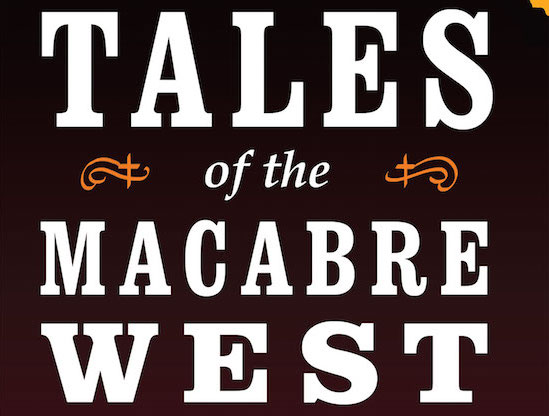 Tales of the Macabre West is now available in both paperback and digital eBook editions! This book has been a little over a year  and a half in the making and I'm really proud of how it came out. I've received some tremendously positive feedback from Beta readers and I'm excited to hear what all of you think.
Here's the links to buy of Tales of the Macabre West on Amazon.com:
Buy the paperback edition on Amazon.com
Buy the Kindle edition on Amazon.com
Here's a couple of reasons why you might consider picking up your very own copy:
There's awesome illustrations included!
The book contains several illustrations that depict important moments in the stories. My brother, Bryant Hodson, did all the artwork and we created it in a style similar to etchings you might find in books from the late 19th century (in which the book is set in). Here's a sample of some of the excellent illustrations.
You might like this book if you liked…
I drew inspiration, especially in terms of the mood of the book, from countless books, movies, and comics. If you liked movies such as Unforgiven (1992), The Good the Bad and the Ugly (1966), and True Grit (both versions), then definitely check out Tales of the Macabre West. If you liked books such as Blood Meridian by Cormac McCarthy or The Sisters Brothers by Patrick deWitt, then check out Tales of the Macabre West.
About Tales of the Macabre West
Here's a quick description of what's included in the book: Five thrilling tales of death in the Old West. Set in the rugged American west of the late 19th century, Tales of the Macabre West is filled with tales of black magic, Native American ghosts, demons, death, and redemption.
The Gallows at Rocky Point – The colonel, a hard and bitter man, tempts fate when he comes face-to-face with the Nightwalker, a mysterious creature who is hell bent on retribution.
The Scarecrow – The Dunn family struggles to raise a corn crop on the unforgiving frontier. When they purchase a magic scarecrow from a strange traveling salesman, it seems their luck may have changed. But for better or worse?
Friend or Fiend – A down-and-out gambler with a knack for losing, meets an enigmatic drifter who claims to be able to fulfill any desire… for a price.
The Unfinished Business of Bill Parsons – An undertaker finds he must complete a task for one of his customers or suffer the voice of the dead ringing in his head for eternity.
A Disappearing Town – A sickness has spread through town, taking with it friends and loved ones including Caroline's husband. When her two sons start showing symptoms, Caroline has no choice but to leave her boys and race to find medicine before it's too late.
I hope you enjoy reading it as much as I enjoyed writing it!